Specifications
Door specification
Finish: Smooth Painted *
Material: Laquered MDF
Thickness: 22mm
* Please note that newly painted Innova doors have a sheen that is 20% above their natural levels. This sheen reduces to it's natural matt finish over time.
---
Unit specification
18mm rigid kitchen, glue & dowel construction, colour co-ordinated both inside & out, 720mm high (+150mm Legs) as standard.
Hardwearing colour co-ordinated 2mm thick durable ABS edging.
18mm adjustable shelf.
Solid, colour co-ordinated 8mm backs, with a 42mm service void behind.
Blum Clip Top Metal 110 degree door hinges with 3-way adjustment and soft close additionally available.
Fully adjustable 150mm legs for fitting on uneven floors.
Blum Tandembox A Design, twin walled metal sided drawer system with 16mm solid base and metal back incorporating full extension runners with integrated soft close dampers.
18mm MFC Blanking Panel, 500mm wide on all corner base units.
Concealed wall hanging brackets with 3-way adjustment on all wall units. Each pair of brackets can carry 70kgs and conforms to DIN68840. Supplied with wall hanging plates.
Blum 450mm & 500mm tandem on drawer packs.
Cornice/pelmet profile for Luca Grey
Cornice/pelmet is available to buy in: Door material only.
Recommended material for plinth(s): Door Material.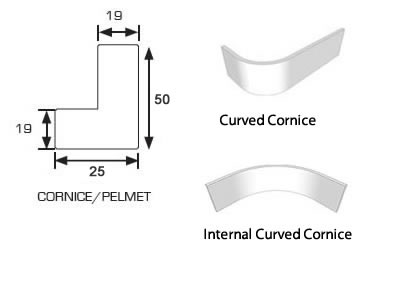 Customer reviews - Luca Grey
Happy new year! As promised, please find some photos of our finished kitchen.
Photos of my new kitchen. I've sent some extra so you can pick the best.
Here are the pictures of my newly fitted Luca grey kitchen.
My Luca grey kitchen, now fully installed.
We're extremely happy with the kitchen units we ordered, and more than that we are so pleased with the quality and expediency of service we received. Delivery was prompt and the delivery team we're incredibly polite and helpful.
I was searching for a long time. Ended up finding DIY Kitchens on Google, and visiting the showroom as a result.
Very good quality units, well put together and finished to a high standard. Good range of unit styles and types. Beautiful stone worktop with edges finished to our specification.

The showroom is extensive and well laid out with helpful staff. Although the ordering process was difficult due to the need to be very precise and there being so much to consider, the on-line helpline has been very good and responsive when we have needed it.
My grey Luca kitchen is finally being decorated and I would love to share some pictures.
Photographs attached of finished kitchen
When the kitchen arrived the delivery drivers took great care unloading it and were very courteous. Everything arrived very well packaged / protected. The fact that all doors, drawers etc arrive already fitted to the units not only saved time but also made it easier to identify each unit and were it was to be fitted.

As I fitted the kitchen myself (never fitted one before!) these little things made the job much simpler. The units themselves are very well put together using quality component (drawer slides, hinges & mechanisms).

Our doors are the Luca integrated handle style which we chose for their clean lines, the handle groove is deeper than some we had seen making them easy to open. The paint finish is fantastic and gives the kitchen a lovely quality feel.

We heard of DIY kitchens through a family member who had visited your showroom and recommended we take a look. It was helpful to see so many different styles and kitchen layouts in one place and all the staff were helpful.
We were very happy with the quality of the kitchen and the excellent customer service.
After visiting various retailers and being disillusioned with both their designs and prices, I discovered DIY-Kitchens when browsing online! It made me realise the best person to design my kitchen was me and there were alternatives to the big national retailers!

Taking inspiration from various consultations I had, I worked out my own design and quickly found the kitchen style I wanted (Luca Matt)! I wanted to make sure I was 100% happy as buying a kitchen online wasnít what I envisaged so I made the long trip from South Wales to DIY Kitchens and was really impressed with the quality, choices and the welcome/helpfulness!

I collected some door samples knowing I would be purchasing and decided on my colours (carbon and grey), and placed my order. The service thereafter (and delivery), was amazing-even when I needed some additional items on fitting. As I was doing a full renovation and extension, the kitchen was critical and I wanted something a bit different - Iím more than happy with my kitchen and everyone who sees it is bowled over (even Dexter the dog loves it)! Iím pleased firstly that itís my unique design but secondly that it cost me less than a third of what other retailers were quoting me!

First class!!
Ross from Warwickshire talks to DIY Kitchens about his new Innova Luca Grey kitchen that he purchased from us.
Here is an image of the kitchen.
The online ordering process was very easy the added benefit of the kitchen planner really helped and we opted to visit the showroom to help us decide.

When we received our kitchen the quality was exactly the same as the showroom, sturdy construction and incredibly well packed. Contacting post sales support was painless with a swift resolution.
Please find the enclosed pictures of a recent kitchen installation. The last one was the customers model when we first turned up to design it for him.

The new kitchen is fantastic and love the corner le mans units they give me so much more usable space (no more crawling into the back of the corner units). The pull out bins are also a fantastic buy as they are hidden and easy to empty. Overall delighted with this kitchen. We have used DIY kitchens several times now.
Here are photos from our finished kitchen supplied by yourselves. Thanks