Specifications
Door specification
Finish: Painted Timber *
Material: Solid Timber Frame With Veneered Centre Panel
Thickness: 20mm
* Please note that newly painted Innova doors have a sheen that is 20% above their natural levels. This sheen reduces to it's natural matt finish over time.
---
Unit specification
18mm rigid kitchen, glue & dowel construction, colour co-ordinated both inside & out, 720mm high (+150mm Legs) as standard.
Hardwearing colour co-ordinated 2mm thick durable ABS edging.
18mm adjustable shelf.
Solid, colour co-ordinated 8mm backs, with a 42mm service void behind.
Blum Clip Top Metal 110 degree door hinges with 3-way adjustment and soft close additionally available.
Fully adjustable 150mm legs for fitting on uneven floors.
Blum Tandembox A Design, twin walled metal sided drawer system with 16mm solid base and metal back incorporating full extension runners with integrated soft close dampers.
18mm MFC Blanking Panel, 500mm wide on all corner base units.
Concealed wall hanging brackets with 3-way adjustment on all wall units. Each pair of brackets can carry 70kgs and conforms to DIN68840. Supplied with wall hanging plates.
Blum 450mm & 500mm tandem on drawer packs.
Cornice/pelmet profile for Linwood Carbon
Cornice/pelmet is available to buy in: Door Material.
Recommended material for plinth(s): Door Material.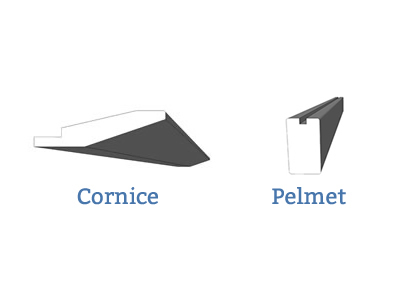 Customer reviews - Linwood Carbon
Here's our newly fitted (and almost finished!!) Linwood Carbon kitchen. Order number: 195924
I researched kitchens on the internet and visited various local DIY stores to view their kitchens, when I came across DIY-Kitchens. Reading the reviews, we decided to visit your showroom in Pontefract and were so impressed with the build quality of the units and colour choice on offer. We opted for the Linwood being a classic style we felt wouldn't date, and opted for Carbon to be different from the usual white that we'd previously had. It was a big decision to make, but boy we are so pleased with the end results.

We loved the colour of the units that much, that I took a sample of the door colour along to our local diy store and got them to colour match the paint. Along with Carbon kitchen, we have carbon walls and the lighter walls we've tied in with carbon colour skirting and doors. Striking kitchen complimented entirely by the warmth of the solid wood oak tops. Our island is free standing, giving us the versatility to move it as and when we feel like a change or need that little bit more space. Thank you DIY Kitchens for your professional service from start to finish.
Please find attached photos of my kitchen. We are thoroughly satisfied with our kitchen & the staff, I have already recommended DIY Kitchens to others.
I am a carpenter by trade and I have fitted kitchens from budget to expensive, and I can honestly say this kitchen is up there with the best of them but not at their prices !! Excellent quality excellent customer service excellent delivery and above all excellent price. Would highly recommend.
I just wanted to say a quick thank you for supplying us with a kitchen that has helped us to create our dream room. It has been a stressful couple of months getting everything done in the right order etc but totally worth it. We love the colour so much and the use of space with your units, especially the curved ones is fab!!
Despite the pitfalls of using an online based company, I wouldn't hesitate to use you again. I have found DIY Kitchens to be the best retailer (online or otherwise) I have ever had the pleasure to deal with. You may quote me!
Our beautiful Linwood Graphite and Cornflour Kitchen. Purchased 3 years ago and still looking as beautiful as it did then!

We've recommended your kitchens to so many people. Thank you for a fantastic kitchen!
Online research revealed DIY kitchens to be highly recommended. We were not disappointed.
Here are photos of my Linwood Carbon kitchen with quartz worktop and antique brass handles.

Kitchen quality is great, units being delivered complete means assembly is quick and easy. Where there were issues your customer service team were very helpful.
Here are our kitchen pics, we are absolutely delighted with it!We would definitely, and already have, recommended you to our friends.
Just thought I send some images of our completed kitchen. Before, work in progress and finished kitchen.