Specifications
Door specification
Finish: Smooth Painted *
Material: MDF
Thickness: 22mm
* Please note that newly painted Innova doors have a sheen that is 20% above their natural levels. This sheen reduces to it's natural matt finish over time.
---
Unit specification
18mm rigid kitchen, glue & dowel construction, colour co-ordinated both inside & out, 720mm high (+150mm Legs) as standard.
Hardwearing colour co-ordinated 2mm thick durable ABS edging.
18mm adjustable shelf.
Solid, colour co-ordinated 8mm backs, with a 42mm service void behind.
Blum Clip Top Metal 110 degree door hinges with 3-way adjustment and soft close additionally available.
Fully adjustable 150mm legs for fitting on uneven floors.
Blum Tandembox A Design, twin walled metal sided drawer system with 16mm solid base and metal back incorporating full extension runners with integrated soft close dampers.
18mm MFC Blanking Panel, 500mm wide on all corner base units.
Concealed wall hanging brackets with 3-way adjustment on all wall units. Each pair of brackets can carry 70kgs and conforms to DIN68840. Supplied with wall hanging plates.
Blum 450mm & 500mm tandem on drawer packs.
Cornice/pelmet profile for Clayton Mussel
Cornice/pelmet is available to buy in: Door material only.
Recommended material for plinth(s): Door Material.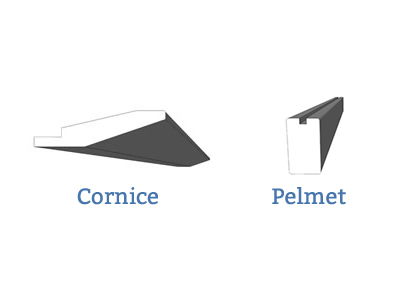 Customer reviews - Clayton Mussel
Please find attached some photos of my recently finished kitchen for your website. Doors and units very good quality, paid for door assembly which was very worthwhile. Also bought quartz worktops and they finished the kitchen off and are very good quality. Would definitely recommend DIY kitchens.
I found DIY Kitchens whilst searching on line. I had spent a long time planning the extension and kitchen and has visited the high street stores and an independent kitchen store who supplied Second Nature Kitchens.

I realised that I could get the same high quality kitchen from DIY as I would from the independent store at a fraction of the cost.

Our kitchen is large with over 35 units therefore we were able to make a huge saving. We went for the Clayton Mussel. It was not my first choice as we were limited due to the fact that we needed a 900mm high wall unit that was curved. We could only choose from 4 styles. However we have been very impressed and glad we chose this instead of the Milbourne Almond. The smooth painted finish looks great and with long handles provides a contemporary look.
Before buying a kitchen from DIY Kitchens we had looked at all the competitors kitchens and looked at their "Trust Pilot" reviews online.DIY Kitchens had the best reviews out of all of them!

We had heard of DIY Kitchens from simply browsing the internet.

We chose the Clayton shaker style with with all the tall end cupboards in mussel color whilst keeping the rest of the kitchen in alabaster and the pewter handles.

We chose the solid oak worktop to compliment the overall look of the kitchen.

At first we were a little apprehensive about our choice of wood use in manufacture of the kitchen, but after going to the factory we could see how good the build quality was and we opted for the MDF.

The paint finish is absolutely top class with a very good depth of paint coverage that will withstand even the hardest of knocks … they even supplied a retouch kit , just incase!

We are extremely happy with our new kitchen supplied by DIY Kitchens of South Kirkby and their service was outstanding and I would recommend them to anyone thinking of having a new kitchen fitted.
Please find attached photos of my Clayton Kitchen in Mussel and White. Many Thanks
Here are some images from a Clayton mussel photo review for the online profile.
Please find attached images of our kitchen.
Photos of the completed kitchen.
We were very impressed with our kitchen. Delivery was on time and all items were very well protected. The quality of the units, worktops, doors and fittings was excellent. We only had one problem which was the length of the door handle screws which were too short. However, replacements arrived the following day.

We enjoyed the tea and biscuits, what a nice touch. They came in very handy when installing our kitchen.

It appears that a lot of time and effort has gone into the product and service that you offer and I would have no qualms with recommending you to others.

We found out about you on line. You were the only company that we found that manufactures the 300 deep tall larder cupboards and the angled cupboard which solved a big problem for us.
We are really pleased with the quality and service from diy-kitchens. Visiting the showroom was very helpful. Online ordering was simple and the final product looks amazing. Thank you.
Here are some photos of the completed kitchen.
At long last our kitchen is complete, here are the pictures of it.