Specifications
Door specification
Finish: Gloss
Material: Acrylic Faced MDF
Thickness: 19mm
---
Unit specification
18mm rigid kitchen, glue & dowel construction, colour co-ordinated both inside & out, 720mm high (+150mm Legs) as standard.
Hardwearing colour co-ordinated 2mm thick durable ABS edging.
18mm adjustable shelf.
Solid, colour co-ordinated 8mm backs, with a 42mm service void behind.
Blum Clip Top Metal 110 degree door hinges with 3-way adjustment and soft close additionally available.
Fully adjustable 150mm legs for fitting on uneven floors.
Blum Tandembox A Design, twin walled metal sided drawer system with 16mm solid base and metal back incorporating full extension runners with integrated soft close dampers.
18mm MFC Blanking Panel, 500mm wide on all corner base units.
Concealed wall hanging brackets with 3-way adjustment on all wall units. Each pair of brackets can carry 70kgs and conforms to DIN68840. Supplied with wall hanging plates.
Blum 450mm & 500mm tandem on drawer packs.
Cornice/pelmet profile for Altino Light Grey
Cornice/pelmet is available to buy in: Door material only.
Recommended material for plinth(s): Door Material.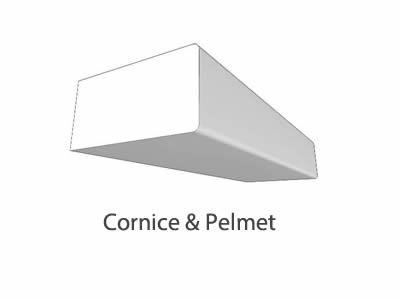 Customer reviews - Altino Light Grey
Adam from East Sussex talks to DIY Kitchens about his new Innova Altino light grey kitchen that he purchased from us.
Very pleased with quality of kitchen and beautiful subtle grey glossy slab doors. Nice little touch to add in tea and biscuits with order :-} May move in ourselves - have fitted this out for tenants!
Love, love, love my DIY kitchen. Think you'll agree it is stunning! Permission to use the photos and 5 star review from me x
Please find attached photos of our recently installed kitchen.
We are so pleased with our new Kitchen, ordering from DIY-Kitchens was the best decision we have made for our home, by far. The quality of the materials used, the build and finish is outstanding. This is the first time we have had a pre-assembled kitchen and it was a breeze, every unit perfectly square and solid, making the installation fast and easy.

Everything about the experience was brilliant from the ordering online, delivery to communicating with the customer service teams – I have to say the customer service was one of the best experiences we can remember! Nothing was too much trouble and dealt with really quickly and efficiently.

We had a great experience dealing with DIY-Kitchens and ended up with our dream kitchen too!

"Cookie" our Labradoodle puppy loves the kitchen too!
Lorraine from Milton Keynes talks to DIY Kitchens about her new Innova Altino Light Grey high gloss kitchen that she purchased from us.
When we decided to change our kitchen we visited all the regular showrooms without gaining inspiration. Then a colleague of mine recommended DIY Kitchens so we made the short trip to the showroom.

We were blown away by the choice on display and the fact that the displays resembled kitchens rather than a bunch of units.

We've been really impressed with the quality of the units together with ease of fitting as they're supplied fully assembled. In addition, the range of sizes (width & height) made it possible to design the perfect layout based upon the size available.

We will certainly be recommending DIY Kitchens to our friends and family.
Photos attached of this installation.
These are pictures of my new kitchen.
We loved our new kitchen, the quality is excellent. We visited the show room beforehand to have a look at the quality and what's available, it was the best show room with variety we had viewed. Our joiner commented on how good the quality is.
Excellent build quality of all cabinets our kitchen fitters were so impressed one of them is now choosing DIY kitchens for his own place. The help and advice we got from our visit to the showroom ensured that we planned carefully and thought outside the box to achieve exactly what we wanted in the space available. Light grey gloss Altino and welsh slate style laminate with stainless steel plinth.
Here are some before and after pictures of the finished kitchen.

We love our finished kitchen. It's much more practical and it just looks 1000 times better than the old kitchen.

The delivery was smooth and the 1 issue we had was dealt with immediately. The fitters also agreed that it was the easiest they'd fitted (in comparison to other major suppliers) and that they'd be recommending DIY Kitchens to their future customers.

I found DIY Kitchens through a web search and, after reading many positive reviews, decided to visit the showroom. It was a 4 hour round-trip but totally worth it - the showroom was very impressive and, seeing the ranges and the various colour options helped us to decide that we were going to choose DIY Kitchens.
Finished kitchen photos. We are very pleased with our kitchen from you, the quality is excellent, being pre built saved loads of time, very competitive pricing, thank you for your service.
Our completed kitchen. Thank you so much. We have had loads of comments on it. We ordered the Altino Light grey and Altino black gloss. The two other pictures are before we had it done. Thank you.