Specifications
Door specification
Finish: Painted Timber *
Material: Solid Timber Frame With Veneered Centre Panel
Thickness: 20mm
* Please note that newly painted Innova doors have a sheen that is 20% above their natural levels. This sheen reduces to it's natural matt finish over time.
---
Unit specification
18mm rigid kitchen, glue & dowel construction, colour co-ordinated both inside & out, 720mm high (+150mm Legs) as standard.
Hardwearing colour co-ordinated 2mm thick durable ABS edging.
18mm adjustable shelf.
Solid, colour co-ordinated 8mm backs, with a 42mm service void behind.
Blum Clip Top Metal 110 degree door hinges with 3-way adjustment and soft close additionally available.
Fully adjustable 150mm legs for fitting on uneven floors.
Blum Tandembox A Design, twin walled metal sided drawer system with 16mm solid base and metal back incorporating full extension runners with integrated soft close dampers.
18mm MFC Blanking Panel, 500mm wide on all corner base units.
Concealed wall hanging brackets with 3-way adjustment on all wall units. Each pair of brackets can carry 70kgs and conforms to DIN68840. Supplied with wall hanging plates.
Blum 450mm & 500mm tandem on drawer packs.
Cornice/pelmet profile for Linwood Mussel
Cornice/pelmet is available to buy in: Door Material.
Recommended material for plinth(s): Door Material.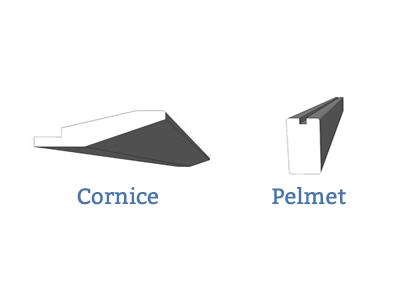 Customer reviews - Linwood Mussel
These are the pictures of our Linwood painted mussel kitchen.
We needed to replace our aging kitchen, and after several horrendous local quotes I quite fancied the idea of fitting it myself, so then set about looking for a good supplier. The usual local big stores had expensive items and low end shoddy units so I was looking for quality but at a reasonable price, and this is when we found DIY-Kitchens. We found them being recommended on moneysavingexpert.com website. The units are of a high quality and easy to fit. They arrived well packaged and the whole order was complete with nothing missing, something I found incredible considering the amount in the order. See the pics for yourself and see the transformation, thanks DIY-kitchens!
Just like to say thank you for all your help you have all been fantastic, we both love our new kitchen and everyone who has seen it has said how beautiful and well made it is, we would highly recommend diy kitchen's to anyone thinking of getting a new kitchen.
My new kitchen which I bought from you is now finished & I thought I could upload some photos of it. I'm really pleased with the quality of the units & finish.
Take a look at all our kitchen ranges...
Linwood Colour mussel with oak work tops. Very good quality doors and carcasses visited several local showrooms but no ware near diy kitchens quality.
I first found DIY kitchens whilst searching on the internet for kitchen companies. I found their website very informative and easy to navigate. I was encouraged by the vast range of units available, door handles and other components required for installing a new kitchen. My wife and I decided to visit the showroom which is next door to where the units are manufactured and this was well worth the visit. We were made to feel so welcome and nothing was too much trouble. Everyone was so helpful and there is no hard sell as the kitchens sell themselves.

As a carpenter/joiner I was very impressed with how well the kitchens are made and the quality of the finished product.

We wanted a painted shaker style kitchen and fell in love with the Linwood range which offered a good range of colours. Although we could have had any colour mixed for our kitchen units we chose two that matched our chalk painted vintage furniture that would also be in the same room. The colour was a very important factor and we are extremely pleased with the paint finish on the units. It was helpful to view the Linwood range in the showroom to see the quality of the finished product and how well the drawers/units work. It also helped us to decide on a full stave rustic worktop to complete the look we wanted to achieve. We also found the advice regarding manufacturing the components for our larder unit invaluable and it is now one of our favourite pieces in our new kitchen.

We were helped with the layout of our kitchen and the units/components that we would require and the staff were on hand to help us to do this. This was done on the in-house computers available in the showroom which creates a unique customer number that you can then access at home. This made placing the final order so easy and allowed me to make changes prior to this time. Nothing was too much trouble when we were in store and when we were at home if we had any questions or queries. The delivery of the kitchen was on time and everything was well packaged which meant that there was no damage to any of the items ordered. The kitchen carcasses come assembled ready to hang the doors which results in a very strong/well made unit. The kitchen was easy to install and a nice touch was the tea and biscuits that were included in one of the boxes.

We are delighted with our new kitchen and would not hesitate in recommending DIY kitchens.
Pictures of our Linwood Mussel kitchen.
Please see above our kitchen photos. We are absolutely delighted with the finished look. A very good company to work with, thank you. :)
Here are some photos of my kitchen in Linwood Mussel painted oak. I am very happy with whole package service, delivery and quality. I would and have recommended diy Kitchens to others, I didn't use tradesmen to fit the kitchen I fit it myself and if I can do it anybody can.

Thank you diy Kitchens.
Loved the way the carcasses come fully assembled. So easy to fit. Superb quality, fantastic amount of colours, so many kitchen choices so I ordered many samples before I chose.

I heard about DIY Kitchens from my brother who buys and refurbishes houses. He used to use a well-known brand for his houses but not anymore.
Here are photos of my completed kitchen which is fabulous. We used your company after my husband was told about you by a work colleague.

The units are fantastic quality, we had Linwood in Mussel, the quality is so much better than other brands we saw (and believe me, we spent two years going round looking at them!), the quality of the wood on the doors is so much better as it's made from hardwood rather than MDF.

We looked online and used the brilliant 360 degree tour then took a trip up to the showroom (I would recommend doing this if you are uncertain because not only are the staff very helpful and friendly, you can see the great quality in person (and there are free refreshments too!).

We then planned it out at home and although we could have done it online at home, decided to go back to the showroom to do place the order in case we got any problems and again, the staff, especially Brian, were excellent. We had to use customer services a couple of times, and they were very helpful, special mention and thanks to Alice and Jonathan.

They gave us a delivery date, and keep in touch with you, and delivered exactly when they promised. Everything comes ready assembled so you only have to fit them, it couldn't be easier!

As you can see from the photos, I have the most beautiful kitchen I could have hoped for and for a fraction of the price it would have cost me anywhere else. My friends have been round and commented on how lovely it is, and one of them has just had hers done, in an identical design, but as she commented, hers isn't hardwood, and it cost three times as much as what we paid, so that reconfirmed our faith not only in the quality but the fantastic value for money.

Thank you DIY Kitchens