Specifications
Door specification
Finish: Grained Timber
Material: Solid European Oak
Thickness: 20mm
---
Unit specification
18mm rigid kitchen, glue & dowel construction, colour co-ordinated both inside & out, 720mm high (+150mm Legs) as standard.
Hardwearing colour co-ordinated 2mm thick durable ABS edging.
18mm adjustable shelf.
Solid, colour co-ordinated 8mm backs, with a 42mm service void behind.
Blum Clip Top Metal 110 degree door hinges with 3-way adjustment and soft close additionally available.
Fully adjustable 150mm legs for fitting on uneven floors.
Blum Tandembox A Design, twin walled metal sided drawer system with 16mm solid base and metal back incorporating full extension runners with integrated soft close dampers.
18mm MFC Blanking Panel, 500mm wide on all corner base units.
Concealed wall hanging brackets with 3-way adjustment on all wall units. Each pair of brackets can carry 70kgs and conforms to DIN68840. Supplied with wall hanging plates.
Blum 450mm & 500mm tandem on drawer packs.
Cornice/pelmet profile for Croft Washed
Cornice/pelmet is available to buy in: Door material only.
Recommended material for plinth(s): Carcase.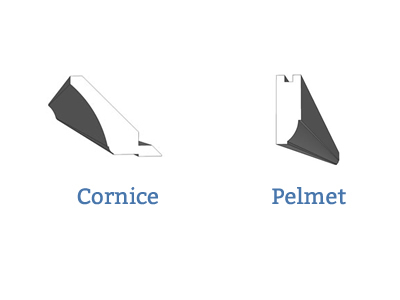 Customer reviews - Croft Washed
Despite a lot of black, the new kitchen bright, airy and seems a lot larger than the old one. Solid wood doors have a really nice feel Careful use of space means we have a lot more usable cupboard space - despite no major change in the layout. We found the website to handle a lot of complexity very elegantly and eased the design process greatly. The confusing way in which the hinge machining on the doors is sold with fitting them is the only letdown here.
The units were great and fit well.
Hinges are not as adjustable as some on the market, but are quite sufficient. We had to reposition a couple of them. Pewter handles are all a little different - to the point of slight differences in the centres, which suit the rustic look we were looking for.
The units are as good as any we have seen, short of bespoke solid wood ones. Matched colour units saved a lot of inserts and wasted space.
Google
Firstly I would like to say how first class your service is from ordering to after sales. I ordered my kitchen just before Christmas 2013 and it arrived the first week of January. The sales team who went through my order were very helpful in correcting my mistakes. The kitchen arrived on time and totally correct. The units were all constructed and with doors and drawers on already.

I did have to ring the after sales dept to clarify a few things but they were very helpful. The units were very easy to fit with a very good system for the wall unit brackets. The kitchen is of a very high standard with excellent quality of fittings such as the corner unit storage mechanism. The kitchen is now a joy to use and admired by all our visitors. Especially when I say it was 50% cheaper than Magnet and 30% cheaper than Wren. I would and have recommended using DIY to friends. Many thanks
Found the advert in the Yorkshire life magazine.
Very pleased with the kitchen overall,excellent quality at a very good price.


The kitchen was installed in 2 days, our fitter had no problems.


The fittings and hardware are all high quality, everything works as it should. The units are very strong.


The doors are well made and we are happy with the style.


Our kitchen arrived on the 2nd May 2015. We were disappointed that some of the doors, drawer fronts and all of the handles were missing from the delivery. As it was 7pm when the delivery arrived it was too late to phone customer services.

We did so on Sunday morning after e-mailing Saturday evening, the member of staff was extremely helpful and could not stop apologizing. we went through the whole delivery and were promised the doors would be delivered that week.

To cut a long story short the doors and handles arrived at separate time over the next few weeks. On one occasion one of the staff actually drove 150 miles to fit the doors and then made the return journey.

Would I recommend the company to my friends and relatives, yes by all means, the quality, design and structure of the kitchen is incredible for the price we paid. The service we got from the customer services was sincere and prompt, we had all our emails and telephone queries dealt with quickly and efficiently.

In today?s world of the online internet, not everything goes to plan, but its how a company deals with any issues that matter.

We enjoyed the Tea and Biscuit, nice surprise.
Pictures of my croft washed kitchen
Absolutely love my new kitchen. Opted for a country kitchen style and have to say the Croft washed oak units have certainly achieved this look for me. Quality is superb and customer service from order to delivery second to none. Many compliments from friends and family. Thank you DIY Kitchens.
Recommended by our local builder.
The kitchen units were extremely well built and feel really solid. My kitchen fitter remarked how easy they were to fit and since I was paying a daily rate they saved me some money.

I opted to avoid the cornices and with this came a very modern look. I also love the look of the walnut worktops. By ordering the worktops from DIY Kitchens I saved on delivery costs and found them to be about £100 cheaper per 3 metre length.

The soft close doors are a great addition and I?d recommend these to anyone buying them. After comparing prices with other kitchen providers I managed to get solid wood units with 22mm quality carcases for the same price I would?ve spent for chipboard veneer with 18mm carcases. The 4mm difference and solid wood means not only do they feel stronger and look better but I can guarantee they will remain looking good for much longer.

I have already recommended them to both friends and family.

Cheers